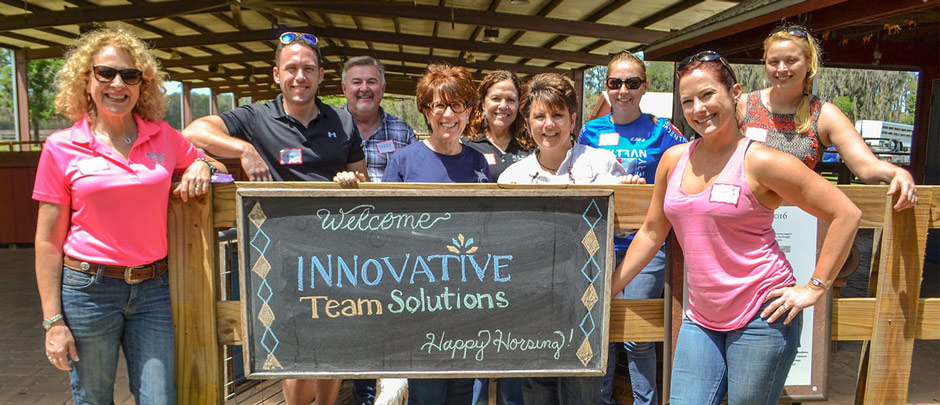 In partnership with Quantum Leap Farm, Innovative Team Solutions offers an engaging corporate equine workshop.
These full-day, in-person, equine experiences are designed to help you and your colleagues discover and engage your unique gifts and provide you with the tools necessary to be the strongest, most productive team possible. On-ground and hands-on horse activities paired with team coaching and personality discovery, open doors for personal growth, and, in turn, team growth.
Perfect for …
Small or Large Businesses
Professional Organizations
C-Level Leadership
Management Teams
Committees
Nonprofits
Boards
Full Day Workshops
Enjoy a morning session of At E.A.S.E. equine learning and an afternoon session of team education professional coaching
1-hour lunch break on the patio overlooking 20 acres of green pastures at Quantum Leap Farm
Free consultation to determine your group's goals and interests
Pricing includes lunch, refreshments and materials for up to 11 people.*
*For an additional charge, more attendees may be accommodated, with a limit of 16 people. Please complete application for pricing.
For equine sessions, all work is done on the ground, not on horseback. No prior knowledge of horses is needed.
At E.A.S.E. Workshop with Quantum Leap Farm
Jenna Miller, MA, LMHC has over 25 years of horse experience and is a certified EAGALA professional trained to administer equine-assisted growth and learning for therapeutic or professional purposes. She facilitates group At E.A.S.E. exercises while maintaining a productive, safe environment.
At E.A.S.E. (Equine Assisted Self Exploration) is learning through customized activities with horses for emotional and relational growth. Interacting with horses enables you to make powerful discoveries about yourself, your relationships and the world around you. Discover how you and your colleagues can work smarter to develop a more positive, cohesive corporate culture.
All equine work is done on the ground, not on horseback. No prior knowledge of horses is needed. Get hands-on experience observing, leading, and communicating with horses, navigating challenges and obstacles with your team and equine partners.
Working with the horses and relating it to my leadership and communication style was an eye-opening experience.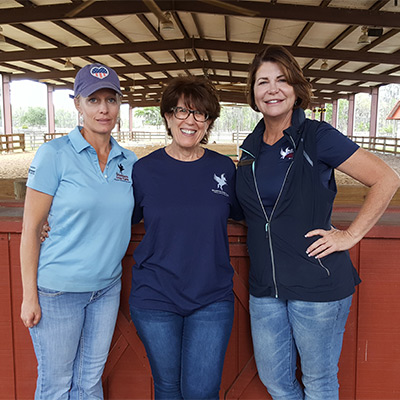 Innovative Team Solutions offers you key areas to create positive change. Click on any of them to learn more.